Nasal Spray for Sinus Irrigation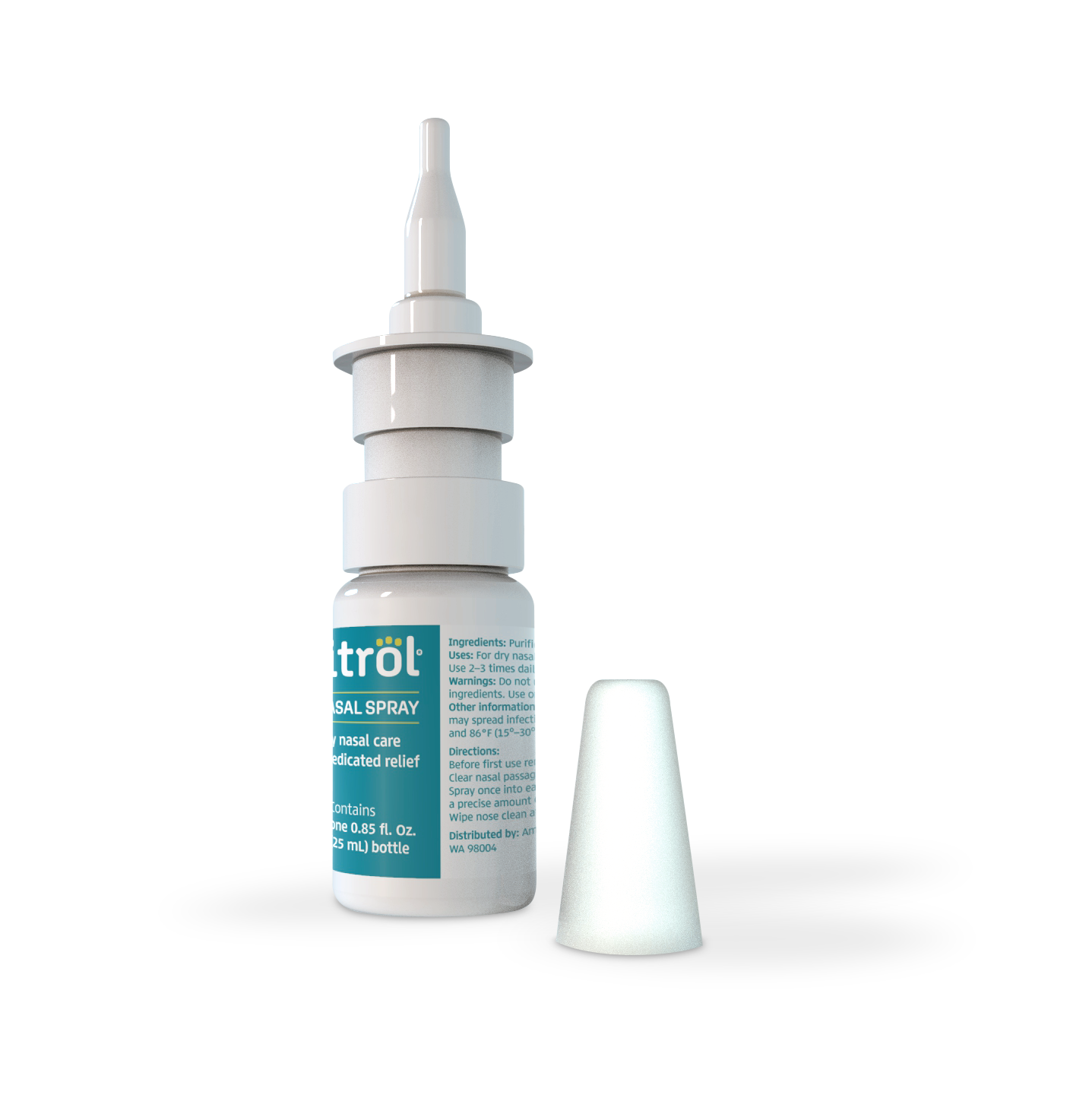 Nasitrol® is a Natural Sinus Cares System
Battling allergies, colds, and the flu requires cleansing and moisturizing your sinuses.
Nasitrol® patented solution pulls moisture into the nasal cavity for a thorough cleanse. With Nasitrol, you continue your normal life no matter what season it is.
Nasitrol® is an addition to your personal viral protection of hand sanitizing, masks and social distancing.
A Preservative Free Product
Most nasal sprays in the market require a preservative in the formulation to remain safe and active though time. Nasitrol® manufacturing process and packaging was developed to eliminate the use of preservatives in the product formulation
A Kid-Friendly Product to Tackle Allergies,
Cold and the Flu
Nasitrol® components are safe to use in people of all ages, including the little ones. The combination of natural ingredients and easiness of use provides an extremely safe product for daily use in both children and adults.